In the tapestry of cinematic brilliance, a new superhero emerges as a beacon of unity and change – 'Inflector Hu Main'. This contemporary champion is more than just an entertainer; Inflector Hu Main transcends geographical limits, becoming a symbol that resonates with audiences across the world. As a filmmaker, LomHarsh was driven by a passion for superheroes, introducing 'Inflector Hu Main' marks a milestone in his journey.
"'Inflector Hu Main' is a hero beyond borders, a symbol of unity," says filmmaker Lomharsh
The debut music video, aptly titled 'Inflector Hu Main', is a testament to our commitment to pushing creative boundaries. Laden with cutting-edge VFX, it offers a glimpse into a realm where imagination knows no bounds. This project is not just a creation; it is a hard work of love that began with researching the nuances of superhero narratives.
'Inflector Hu Main' reimagines heroism by discarding the conventional notion of a visible identity. The hero's presence is defined by a uniform that unifies the suit, body, and helmet, highlighting the essence that true heroes emanate from actions, not appearances. This conceptual shift speaks to the heart of a world seeking unifying symbols.
LomHarsh said, "Our canvas for storytelling is the music video, allowing 'Inflector Hu Main' to unfurl its impact through a series of releases. Partnering with Sandeep Choudhary, our producer, deepens our narrative's resonance, bound by a shared vision for impactful storytelling. Our prior collaboration found success as a social media sensation, bringing to light universal truths. Now, with 'Inflector Hu Main', our goal is to amplify these truths through the power of superheroes."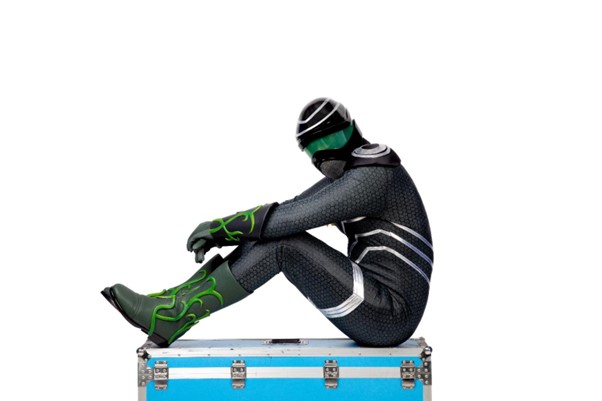 Further LomHarsh added, "Our ambition extends beyond the boundaries of time. Unlike actors who come and go, a superhero remains etched in memory. 'Inflector Hu Main' epitomizes this timeless essence, boasting a versatile range spanning movie, music videos, and more. This dynamic character is poised to leave an indelible mark on Indian entertainment and beyond. While 'Inflector Hu Main' is a captivating entertainer, it is also a vehicle for meaningful conversations. Amidst global challenges, the superhero addresses the urgency of global warming, a crisis we are all responsible for. By intertwining the hero's narrative with this pressing issue, we encourage viewers to reflect on their actions and contribute to change."
'Inflector Hu Main' music video is getting super strong response and love of audience from all age groups. In coming time, you will witness him doing shows as performer, social causes for awareness, more brilliant music videos along with web-series or a feature film, which is already in discussion.
In case you missed the video watch it here -:

BOLLYWOOD NEWS – LIVE UPDATES
Catch us for latest Bollywood News, New Bollywood Movies update, Box office collection, New Movies Release , Bollywood News Hindi, Entertainment News, Bollywood Live News Today & Upcoming Movies 2023 and stay updated with latest hindi movies only on Bollywood Hungama.